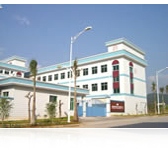 ZELK is specialized in stainless steel Rigging, Marine Equipment, Wire rope, Rope, Chains and OEM products with more than 10 years experience.

Our products now include:
1. Hardware products: stainless steel ringging hardware, marine hardware
2. OEM products: Stamping, Forging, Welding, Machining, Precision-Casting, Die-Casting, Sand-Casting for various kinds of materials (e.g.: Iron, Steel, Stainless Steel, Aluminium, Zinc, Plastic etc.)
3. Stianless steel wire rope
4. Stianless steel and HDP chains
5. Twisted rope & Double braided rope

Based on our professional teamwork, complete technology and process control, strict quality testing, huge manufacturing facility network in China and excellent supply chain management, our business is under rapid development as one of the most important international players.

Supported by our strong design facilities, we also supply numerous customized products, manufactured in accordance with samples, drawings, and often just basic ideas.

Adhering to the principle of "Quality First, Customers Foremost" we make every effort to provide superior products at competitive prices. We sincerely welcome you to contact or visit us for information and we look forward to providing you with all your related needs in the near future.